LE CONTRAT DE CONSTRUCTION DU PONT DE LANZHOU - le reçu - THE CONTRACT OF CONSTRUCTION OF THE BRIDGE OF LANZHOU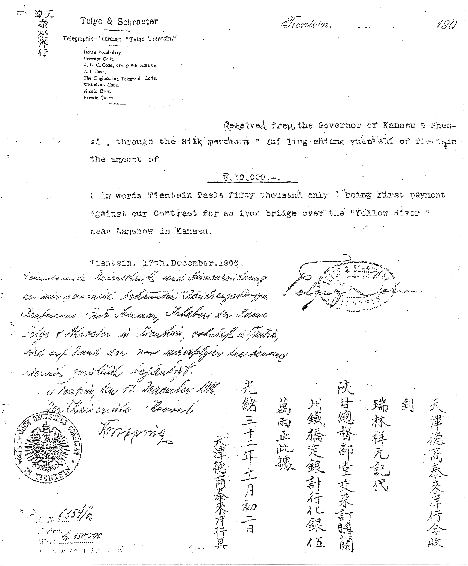 Le reçu à en-tête de Telge & Schroeter de Tientsin daté du 17 octobre 1906 qui va lancer cette grande opération de construction du pont de Lanzhou. Il y a 21 jours que Paul Splingaerd est mort.
The receipt with heading of Telge & Schroeter from Tientsin October 17 1906 which will launch this great operation of construction of the bridge of Lanzhou.
It has been 21 days that Paul Splingaerd died.

close this window to continue

Christian Goens - La Louvière - Belgium - février 2008 - tous droits réservés