UN BLASON POUR LA FAMILLE KEET ?
A BLAZON FOR FAMILY KEET?
La famille Keet est originaire des Pays-Bas. Or, malgré les recherches, il ne semble pas que cette famille ou ce nom dispose d'un blason.
Frank Keet, viticulteur dans l'ouest Australien, a effectué des recherches et à découvert un blason d'une famille dont le nom est phonétiquement approchant, celui du clan écossais Keith. Leur devise est "Veritas Vincit" (La Vérité victorieuse). Il est à noter que d'après l'armorial J.B. Rietstap, il existe six autres armes pour les familles Keith, toutes différentes.
The Keet family is originating in the Netherlands. However, in spite of research, it does not seem that this family or this name has a blazon.

Frank Keet, wine grower in the Australian west, carried out research and with discovered a blazon of a family to which the name is phonetically similar, that of the Schottish clan Keith. Their currency is "Veritas Vincit" (the victorious Truth). It should be noted that according to armorial J.B. Rietstap, there are six other coat of arms for the Keith families, all different.
Il s'en est alors servi pour créer le label commercial du vin qu'il fabrique. Il est installé en Western Australia et son domaine s'appelle Frankland Grange.
He was then used for about it to create the commercial label of the wine which he manufactures. He is installed in Western Australia and his field is called Frankland Grange.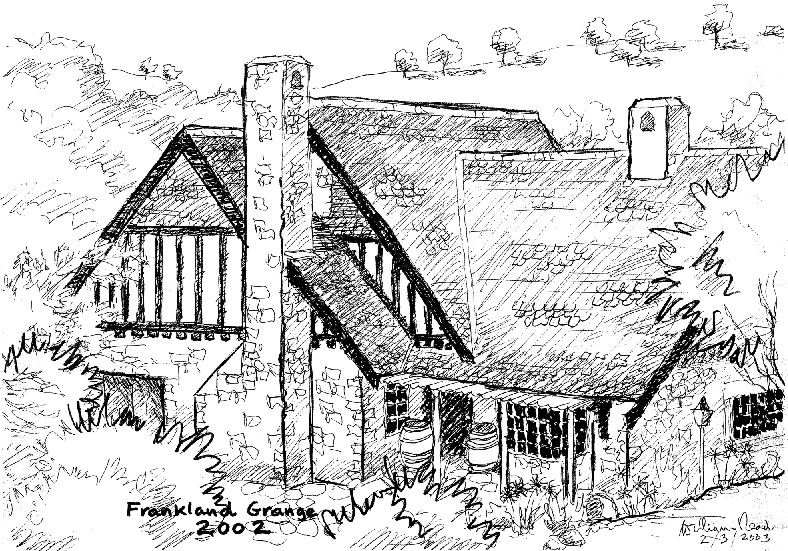 "Our products are a straight Shiraz and an Unwooded Chardonnay, both have been winning medals at our wine shows"
C'est une belle histoire : c'est sans aucun doute du bon vin. D'aillleurs, comme aurait dit son aïeul Paul Splingaerd "In vino veritas". Alors, si cela vous intéresse:
It is a beautiful story: it is without any doubt of the good wine. Otherwise, as his grandfather Paul Splingaerd would have said: "In vino veritas ". Then, if that interests you:
Frank Keet at <frank@keet.id.au>


Close this window to continue

Christian Goens - La Louvière - Belgium - 2008 - tous droits réservés