UN DES CADEAUX D'ADIEU DE SUZHOU A PAUL SLINGAERD
ONE OF THE GIFTS OF GOOD-BYE OF SUZHOU TO PAUL SLINGAERD
Paul Splingaerd est resté quatorze année à Suzhou (maintenant Jiuquan) en poste comme fonctionnaire des douanes (hai guan), avec sa famille. Pendant son séjour, il y devint célèbre et estimé de tous, grâce à ses différnetes qualités d'homme de bien, sa profonde connaissance des coutumes de la population locale. Médecin malgré lui, il pratiquait une médecine adaptée au type de population et introduisit la vaccination pour lutter contre la petite vérole.
Lorsqu'il quitte le Gansu (1896), la population lui offrit, entre-autre, cet objet magnifique, le 'cloisonné table stand' qui fait partie de la collection de Anne Splingaerd Megowan, à Los Angeles.
Paul Splingaerd remained fourteen years in Suzhou (now Jiuquan) serving as an officer of Customs (Hai Guan) with his family. During his stay, he became famous and esteemed by all, thanks to its differnet qualities of man, his deep knowledge of the customs of the local population. Doctor despite himself, he practiced medicine appropriate to the population and introduced vaccination to fight against smallpox.
When he leaves Gansu (1896), the population offered to him, between-other, this splendid object, ' partitioned table stand' which forms part of the collection of Anne Splingaerd Megowan, in Los Angeles.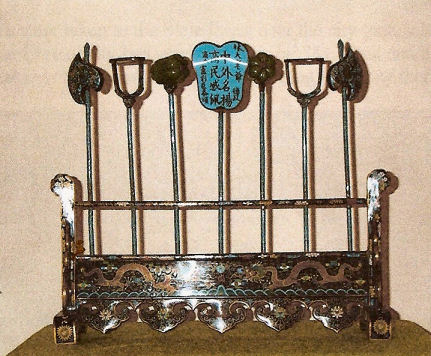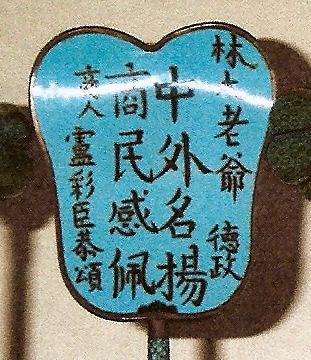 from Anne Splingaerd Megowan USA
L'inscription sur l'objet central est: " À l'honorable aîné Lin, bien connu comme homme d'affaires en Chine et à l'étranger, nous exprimons notre gratitude".
"To honorable Elder Lin, well know businessman in China and abroad, we express our gratitude".
UN CHEF-D'OEUVRE D'ORFEVRERIE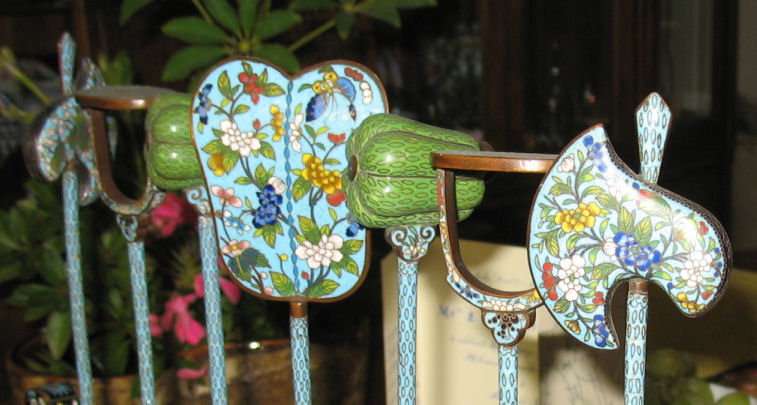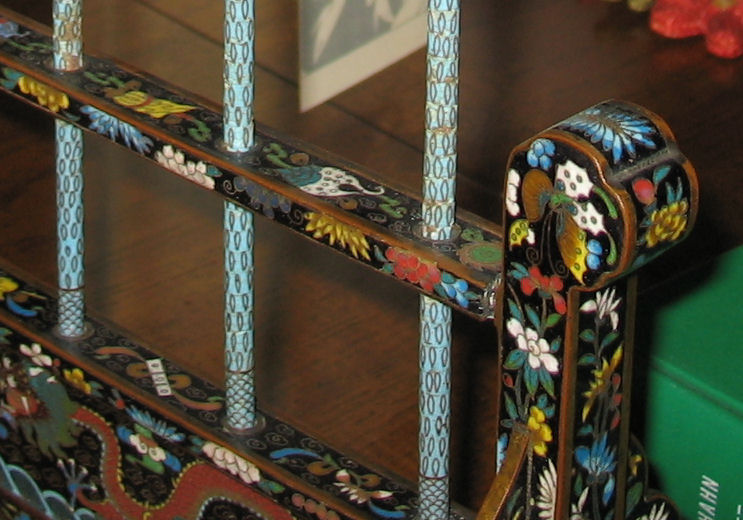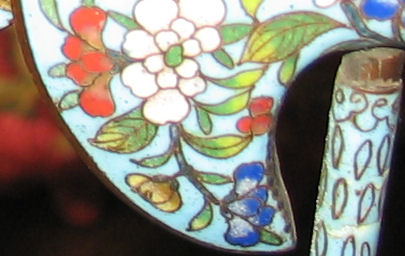 photos Christian Goens - 2009
Ces chef-d'oeuvres d'orfévrerie et d'émaillage sont d'une valeure inestimable et témoignent de la maîtrise, par les Chinois, de cet art à la fin du dix-neuvième siècle.

These masterpieces of metalwork and enameling are of inestimable value and reflect the ownership by the Chinese, the art in the late nineteenth century.


Close this window to continue

Christian Goens - La Louvière - Belgium - 2007 - modified sept 2009 - tous droits réservés