ACTE DE BAPTEME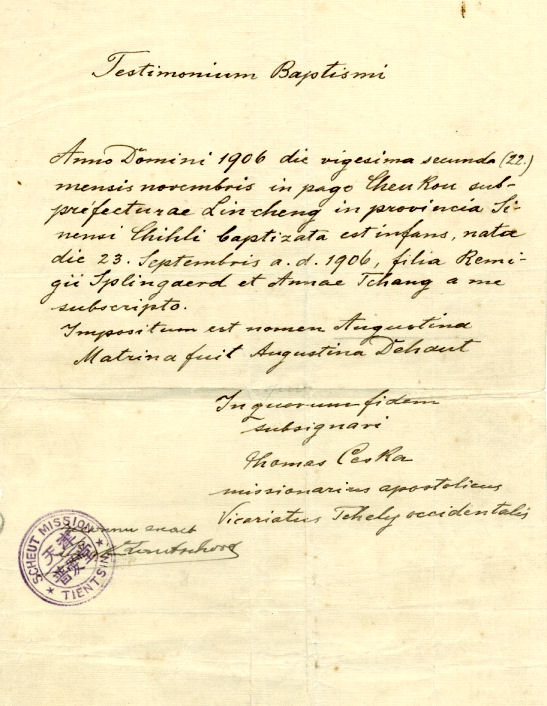 From Anne Splingaerd-Megowan - Los Angeles
Acte de baptême de Augustine Splingaerd, fille de Remy François Xavier et de Anna Tchang
23 septembre 1906. Rappelons que Augustine est décédée en 1987 et qu'elle avait épousé Antonio Agostini. On remarquera le nom du village (Chen Kou - Lincheng). Remy travaillait aux Mines de Kaiping, mais nous n'avons pas beaucoup d'indications concernant sa maison familiale.

Act baptism of Splingaerd Augustine, daughter of Remy Francis Xavier and Anna Tchang
23 September 1906. Remember that Augustine died in 1987 and she married Antonio Agostini. Note the name of the village (Chen Kou - Lincheng). Remy was working the Mines of Kaiping, but we do not have much information on his family home.


Close this window to continue

Christian Goens - La Louvière - Belgium - 2008 - tous droits réservés