HOMMAGE à Gilles LAHEURTE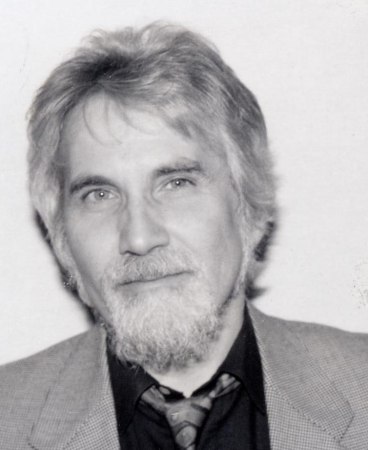 In Memoriam: Gilles Marie-Paul Laheurte (1946-2014)
IN MEMORIAM by LOUISE LAHEURTE • 07/16
Architect and planner Gilles Marie-Paul Laheurte passed away peacefully on 06.22.14 at his home in New York City, after a valiant battle with cancer. A memorial service to celebrate his life will be held on 07.27.14, 12:30pm-2:30pm, at UN Church Center's Tillman Chapel, 777 First Avenue (at 44th Street).
Born on 06.09.46 in Lyon, France, and raised in Austria and Germany, Gilles Laheurte came to New York in 1966 where he graduated from Columbia University School of Architecture in 1972. His professional career began in 1965 with the highly-regarded architect/urban planner Jean Dick, while he was on a two-year stint at the Ecole des Beaux-Arts in Strasbourg, France, prior to leaving for the United States.
During the 1970s, he worked with some of the best architectural/planning firms in New York City (Herbert Mandel, Glasser & Ohlhausen, Marquis & Stoller, Johansen & Bhavnani, and Frank Williams). His first international assignments began in 1977 with NY-based HAUS International for the design of Kanat Kosar, a new town development in Iran; and in 1979 with Conklin and Rossant for the design of the National Capital Center in Dodoma, Tanzania. In 1980 he reoriented his career to development in Africa and Haiti, where he worked on numerous projects as consultant and principal/senior architectural designer and planner, initially with NGOs such as the Cooperative Housing Foundation in Washington, DC, and subsequently with the United Nations system (UNDP, UNCDF, UNESCO, UNCHS/Habitat, DDSMS, UNOPS). From 1991-2004, he was senior portfolio manager and alternate officer-in-charge of the Africa 1 Division of the UN Office of Project Services (UNOPS).
Upon retiring from UNOPS, he made available his 40+ years of international professional experience as the managing partner of HARMONIS International, his own firm founded in 2006, to provide services for sustainable development and the alleviation of poverty in the fields of habitat, architecture, monitoring, and infrastructure.
A humanist of many interests and talents, he was an architect/planner, an amateur jazz musician, an artist, a writer, a poet, a photographer and, in his youth, a stage actor. Fully bilingual in French and English, he had good knowledge of Haitian Creole and Spanish, and could also speak some German, Kinyarwanda, Kirundi, Kiswahili, and Portuguese.
Gilles Laheurte is survived by his wife, former UN official Louise Laheurte Splingaerd, three children (Yasmine, Cedric, and Celine), two grandchildren (Jack and Ariel), four siblings, seven nephews/nieces, and 10 grandnephews/nieces.



Close this window to continue

Christian Goens - La Louvière - Belgium - février 2015 - tous droits réservés